1.
Confirm the location of the area size first
. The area size must be larger than the place needed for the outdoor playground.
2.
All products are classified according to the color of the package tape, please don't confuse different parts, the color of the different product tapes is different , and shipping marks are different either.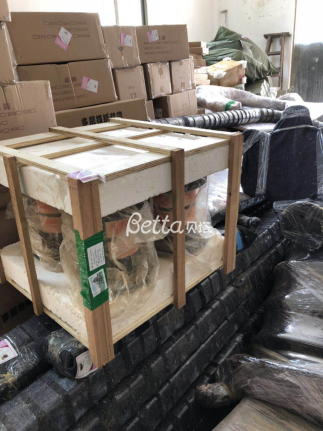 3.When you start installation, please make sure you
should
build a largest part of the project first, for example in the following project , which has 2 parts , the part of the school bus and bus STATION part. So you are suggested to first build the part of the school bus, which is
larger
.
4.
How to install them now ?
5.
Step by step :
The platform and column should be installed according to the following diagram.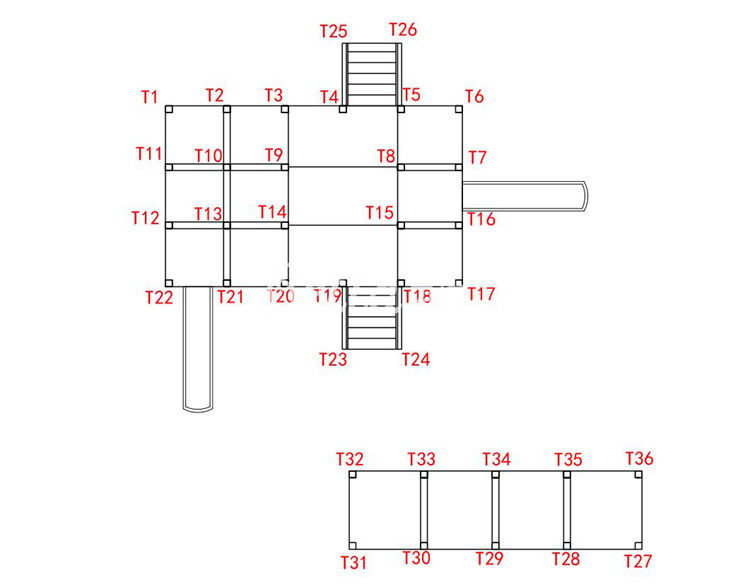 1
st
Please install the pillars according to the design.
In this case can install D1-D2-D3-D4 then continue the rest.
2
nd
Install the platform, it need at least two people to coordinate .
3
rd
After the frame is installed, please install the PE boards to the frame.
When you
install,
please notice the
following:
1
st
Where the foot plate is needed, first place the foot plate to the
pillars,
then install the platforms.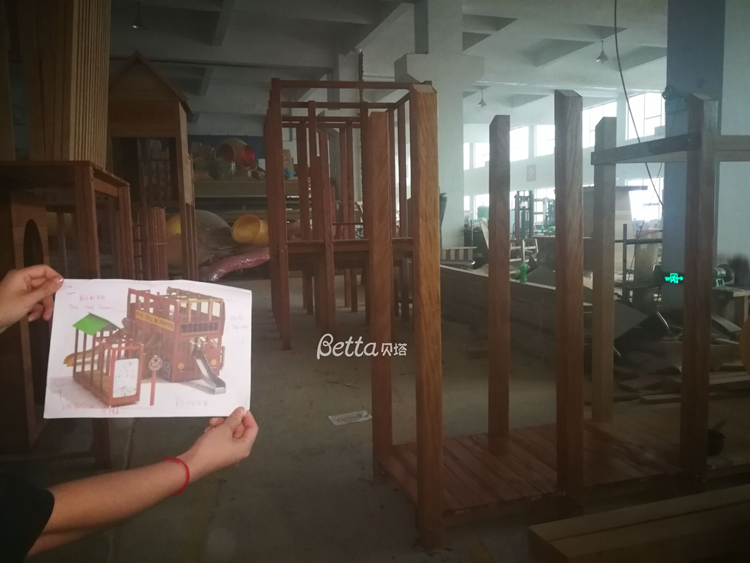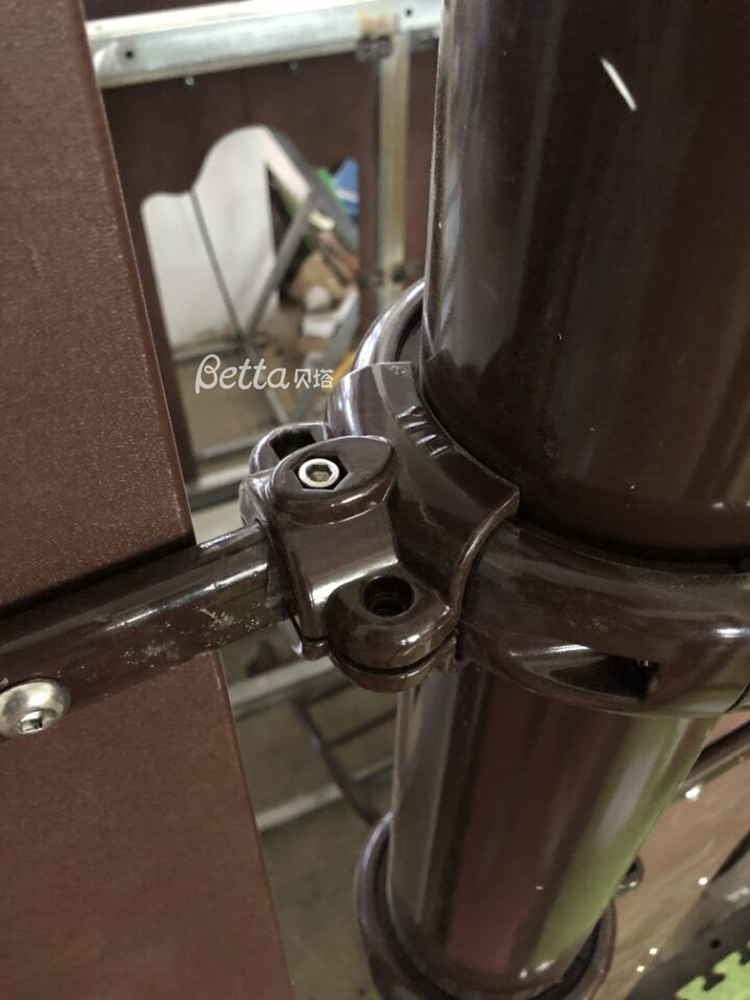 2
nd
The labeling of the platform and the pillar is the same. For example, the position on the platform marked
T1 match
the pillars marked T1 where they are connected.